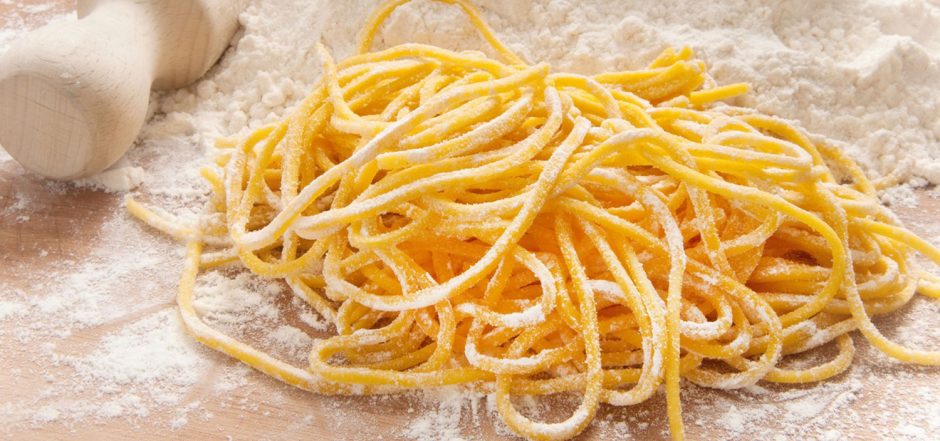 Our specialities
Enjoy the authentic taste of traditional Abruzzo cuisine and find out the recipes handed down through generations
Chitarra alla Teramana

It is the main dish of Teramo cuisine: fresh egg spaghetti with meat balls.

Spaghetti are always fresh and homemade, the sauce and the meat balls are flavourful and unique.

Pizza Dolce Teramana (Teramo traditional pizza cake)

One of Grandma's Teramo recipes.

The Abruzzo pizza dolce (dessert pizza) is a simple cake made with soft layers of sponge cake soaked in alchermes, coffee and rhum and filled with custard and cocoa custard.

A treat for every taste.

Fresh filled pasta

It is one of our strong points,entirely homemade phyllo dough and filling.

Our filled pasta is made with fresh ingredients: meat, vegetables, cheese or fish.

Arrosticini

Arrosticini is one of the real typical dish of Abruzzo cuisine!

They are small sheep meat chunks on skewers. In different areas they have different names: rustelle, arrustelle, rrust or rrustell.

Successful arrosticini depend on many factors: the cooking, the grill used, the fire temperature, but, especially, the chef competency. When you have tried our arrosticini, you'll love them, we promise!