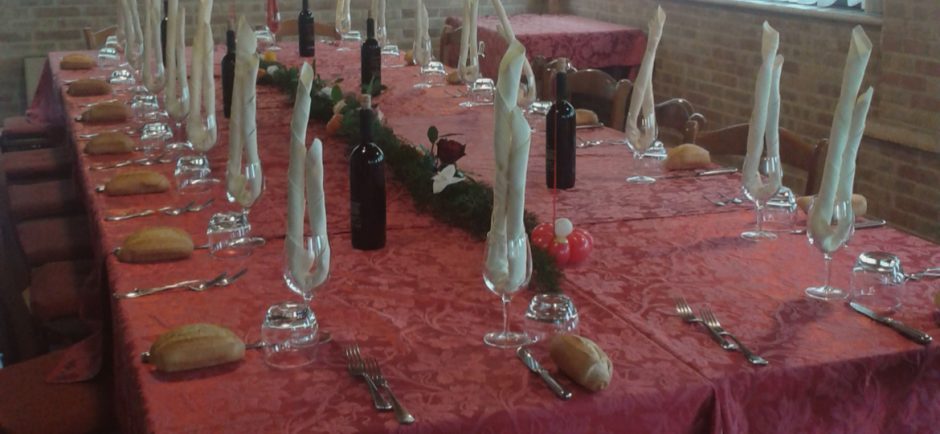 Events and ceremonies
The perfect restaurant for every occasion, to celebrate with family or friends
The Casa Rossa Hotel and Restaurant is the perfect place where organising events, ceremonies and banquets for every occasion: birthdays, anniversaries, christenings, communions, confirmations, dinners with old school mates and much more… here you'll find room enough for every occasion. We'll plan the menu together, choosing from our best dishes and paying attention to your and your guests tastes.
We make every dish with special care, from the starters to the desserts. In addition, our dining room may be decorated according to your demands, to make your party more amusing and enchanting.
We organise dinners and lunches with special menus for any anniversaries: Women's day, Carnival, Valentine's day, New Year's day.
CONTACT US FOR A TAILORED MENU